Posted by
Jacqui
on Mar 27th, 2014 in
Eulogy
,
Memories
,
Writing
|
2 comments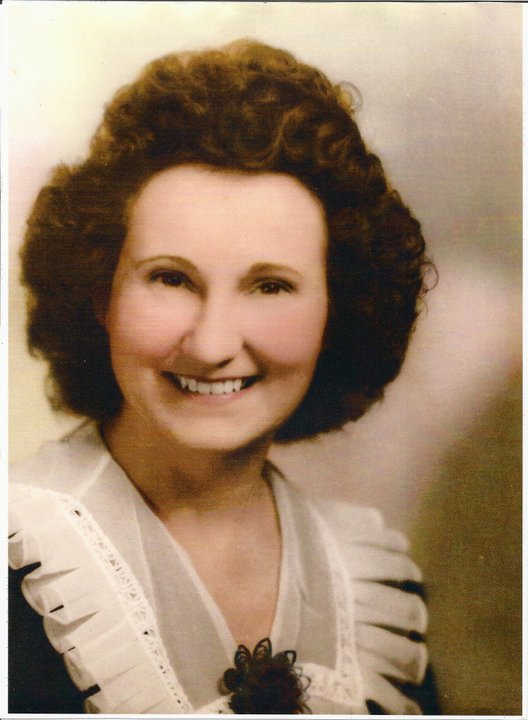 By Jacqui Barrett-Poindexter, in collaboration with her sisters, Susan Barrett Hensel, Janet Barrett Pallett and Katherine Barrett De Boer. Written for the eulogy at our grandmother's funeral in February 2000.
Glenn Barrett Howard's grandchildren are grateful to have had our grandmother around until her 96th year. We know we are lucky.
However, that does not make it less difficult, or painful, to lose her this February, in the year 2000. In my youth, I was able to spend several days and nights each summer at Grandma's house. There, I learned to crochet; I learned patience; I learned gentle discipline; and I learned to enjoy the simple things in life. Every morning we'd wake up, have our Cornflakes and Tang, wash the dishes, make the bed and start our day–together.
And every night, during the sports section on the 10 o'clock news, Grandma and I would go into the kitchen to scoop our one-, sometimes two-dip ice cream cones. We'd sit side by side in our chairs until we fell asleep in front of Johnny Carson or some other late-night program.
The following observations are not just mine. I've talked to my sisters, parents, aunts, cousins, nieces and nephew. Collectively, we would like to share the following thoughts about Mrs. Glenn Barrett Howard, our mother, our grandmother, our great-grandmother.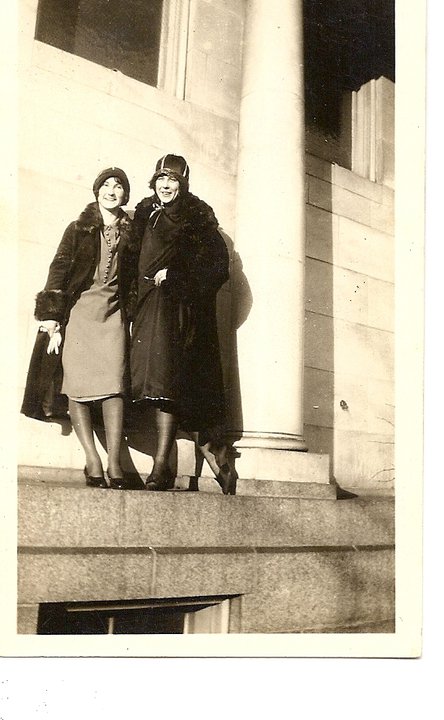 We remember:
Walking with Grandmother to the drugstore for hamburgers and ice cream;

Playing King's Corner;

Grandma letting us buy our own bag of Brach's candy at the grocery store;

Teaching us to crochet and cherishing our crocheted gifts to her;

Showing and telling us about family pictures in her photo album;

Walking to the Post Office together;

Walking home from kindergarten and staying with Grandmother when our family lived in Smithville one Fall;

Interviewing Grandma for a commemorative video that will be cherished by her family for years to come;

Filling out TV Guide crossword puzzles;

Writing letters to Grandma from college; knowing she read every word, and that she cared;

Childlike qualities. As recently as a year ago, Grandma snipped pictures of little girls from a catalog from which to make paperdolls; she was able to entertain herself and found value in the simple things;

Not worrying about fat grams and cholesterol, but living modestly and consistently;

Therefore, she made big, thick noodles and Jello with marshmallows at Thanksgiving;

And assembled a big box layered with sinfully rich homemade chocolate and coconut candies at Christmas.
We treasure her:
Reflectiveness,

And her innocence.

Grandmother demonstrated such good listening skills and was inquisitive about our everyday lives. She would ask us about our jobs, our children and our pets, with the utmost sincerity. And then

listen

to our answers.

She taught us routines of life, such as washing your dishes and making the bed. She found something productive to do during the day, but relaxed in the evening. She liked "Walker, Texas Ranger," "Wheel of Fortune," and Paul Stanley's ministerial program.

She could talk politics or religion or pop culture television. She engaged in substantial conversations with each of us to her very last days.

She didn't preach her faith. She simply lived it matter-of-factly.

Everyone who got to know Grandma knew she liked cats and birds. She would buy name brand canned cat food for her cats because she wanted them to be happy. She filled her bird feeders and sat in her rocking chair to watch them eat, shooing away those darn Blue Jays who tried to take over the other birds.

She cared about others whom she felt were less fortunate than her and would buy extra food for the needy when she went to the grocery store. As someone who overcame hardships, she expressed it in later years by saying, "I feel like I'm rich. I have everything I need."

At the end of her life, she overcame adversity and was fulfilled.

Basically, to the end of her life, she lived it like she wanted.
Grandmother made friends easily. Throughout her life, I never knew her not to have at least one special relationship with a neighbor. Neighbors over the years would take her shopping or mow her yard or fix her roof, or check her mail; in general, they cared about her and demonstrated so by doing for her.
A couple of Christmases ago, we went to her neighbor's house and thanked the little girl who had been so kind to Grandmother in recent years. In response to our thanking her, the little girl said about Grandma, "I just love her so much."
Glenn Howard's children knew they were blessed to have had their mother for such a long and happy life. They felt fortunate to have received her love and to have loved her back. Knowing this, does not, however, ease the pain of their loss. For knowing she's going to die someday, and the actual event of her death do not stand equal. Our heads say it was time; our hearts bear the pain. We are comforted in the knowledge that she is in a better place.
Grandma's hands took care of Merle and Bette and Mary,
Grandma's hands would cook and clean and mend,
Grandma's hands grew more weathered with the years,
Grandma's hands we stroked lovingly in the end,
It's goodbye for now until we are reunited in heaven.