Posted by
Jacqui
on Jan 25th, 2014 in
Featured
|
6 comments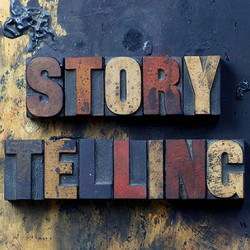 By Robert Poindexter
A young man being interviewed was asked what he felt would best describe his greatest asset. He answered confidently, "I am very spell woken."
Realizing his mistake, he quickly corrected with, "I mean, well spoken."
The interviewer chuckled and told the young man not to worry about it.
"Why, just the other day at dinner with my wife and kids," the HR Manager said as he leaned his chair back, "I meant to ask my wife to pass the mashed potatoes and it came out, 'you ruined my life you old hag!'"
There are times in life that regardless of our best intentions, the right words in the right order are just hard to find.
We watch countless hours of movies and television shows filled with people saying exactly the right thing at exactly the right time.
Do you want to know why? It's no secret really.
It's because they have a team of writers whose only job is to come up with smart answers and quick retorts in order to make the character look smarter than you and me or pretty much anyone you and I have ever met in real life. Sometimes we do get lucky and say the right thing at the right time, but often we wind up replaying the conversation later in our minds while injecting the just right responses well after the fact.
Wouldn't it be fun to have a team of your own writers scripting your dialog every day? Perhaps, for a while, but I think most of us would agree that would get old in a hurry. Our own ability to form coherent dialog would most likely suffer at some point.
Still, there are times when the words just will not cooperate with our thoughts. Then, it would be nice to have those writers at our beck and call.
Our services at I Want To Write For You are built around those times.
Does your company require you send out a quarterly newsletter to their clients on top of all the other responsibilities you have?
Do you have a scripted sales staff?
Do you need help with a 'Dear John' or 'Dear Jane' letter?
Have a blog post due and no time to get to it?
Need a personal greeting or obituary?
Maybe you're writing your first, second, third or 15th novel and just need some help making it come together?
Get in touch with us and we'll put our combined 25 plus years of experience to work for you.
All projects, no matter how large or small, are welcome.
From thank you notes all the way to novels, we want to write them all for you.