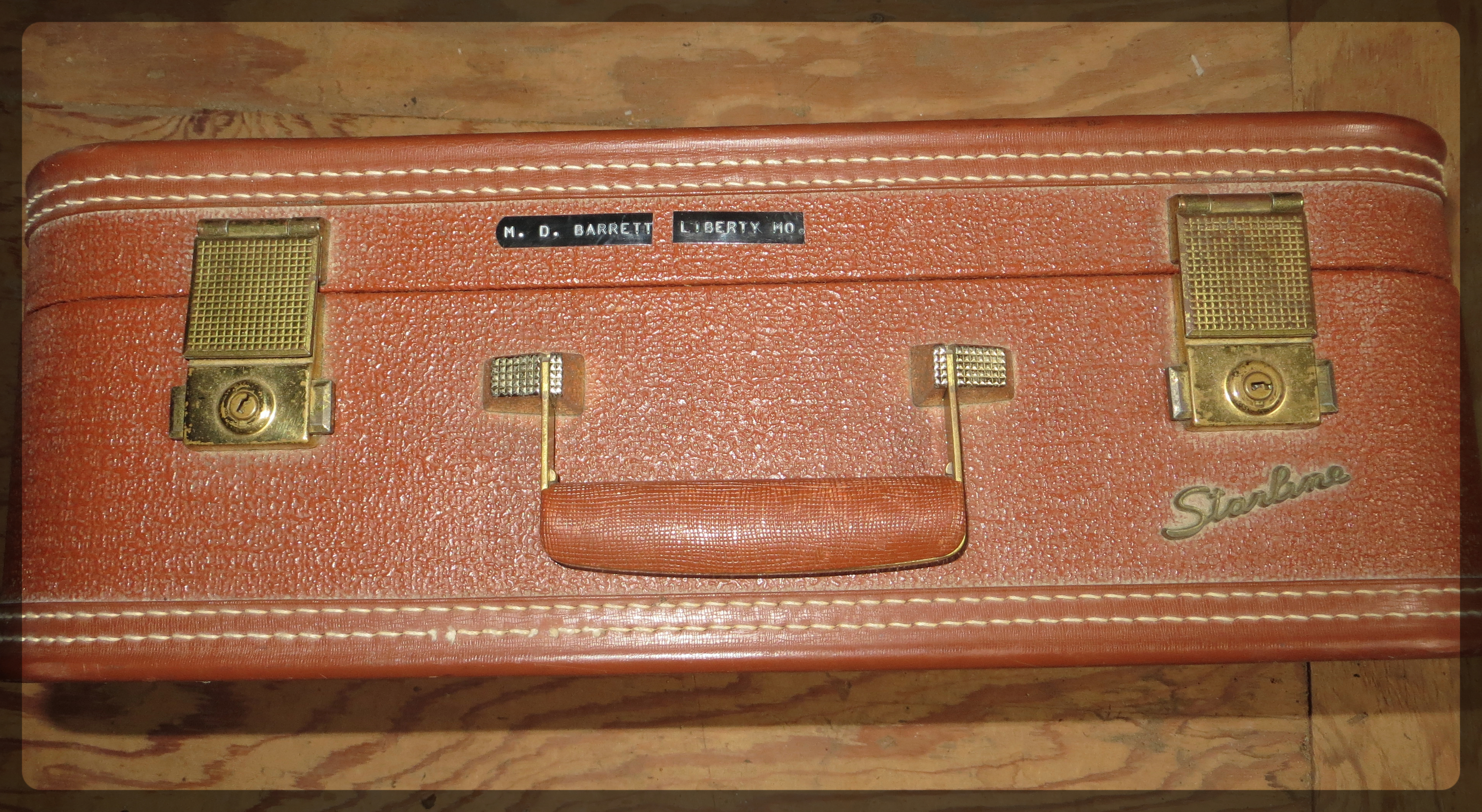 Thanks to Marianna Paulson over at the Auntie Stress blog and her recent post, "Capture the Ordinary," I was inspired to draft this brief memory post.
When I was a child and throughout my teens, Dad and Mom whisked our family of six (four daughters) off on many adventures, by way of my hard-working father's Trans World Airlines (TWA) pass. Throughout the years, we traveled nationally to Florida, New York, Washington, DC, and California, among other areas; internationally, we escaped to England, Italy, Portugal and Germany.
This vintage Starline, hard-shell suitcase was one of a set of several that we deliberately packed up for our thrilling adventures. When my parents moved from their home of more than 35 years several years ago, they scaled down some of their memories, and permitted us (their daughters) to fetch items meaningful to us. This little suitcase was one such item I brought home. Not only have I enjoyed the memories evoked when viewing this nostalgic piece, but I also use it when traveling on driving trips, from time to time, transporting makeup or overnight clothing.
It is no small feat for a mother and father of four, ranging from 3-years-old to 13-years-old on our first European adventure, to manage such a trip. I will always be grateful to them for the memories we created.
As Paulson points out in her post, the reason we want to "capture the ordinary" in writing and in pictures is multifold. "It shows where we've been and how far we've traveled. It's a record that is part of the genealogy of our time here on earth."
Paulson has created a Pinterest board, aptly called "Capture the Ordinary." I recommend you consider visiting it and adding to the record of "ordinary things that will (or have) become extraordinary …"